Sandwich panels is a building's protection from external factors and offer the most convenient and cost-effective way for maintaining a strong presence.
CIMAT sandwich panel consists of three layers a low-density core
(PUF), and a thin skin layer bonded to each side and are suitable insulators against heat, humidity, and sound.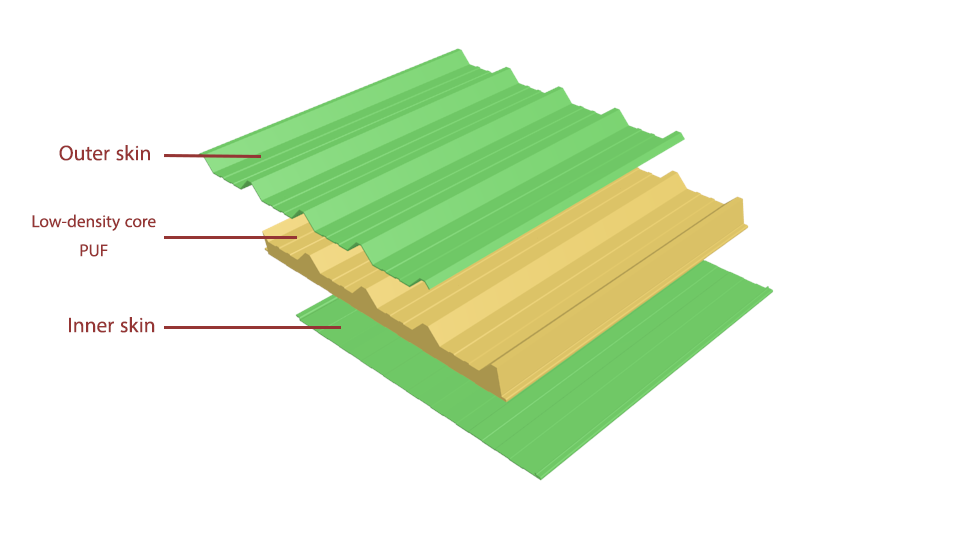 CIMAT produces sandwich panels for roof & wall in 6 different thicknesses:  40mm, 50mm, 75mm, 100mm, 125mm, and 150mm, with an excellent slip joint connection for structural strength and weather tightness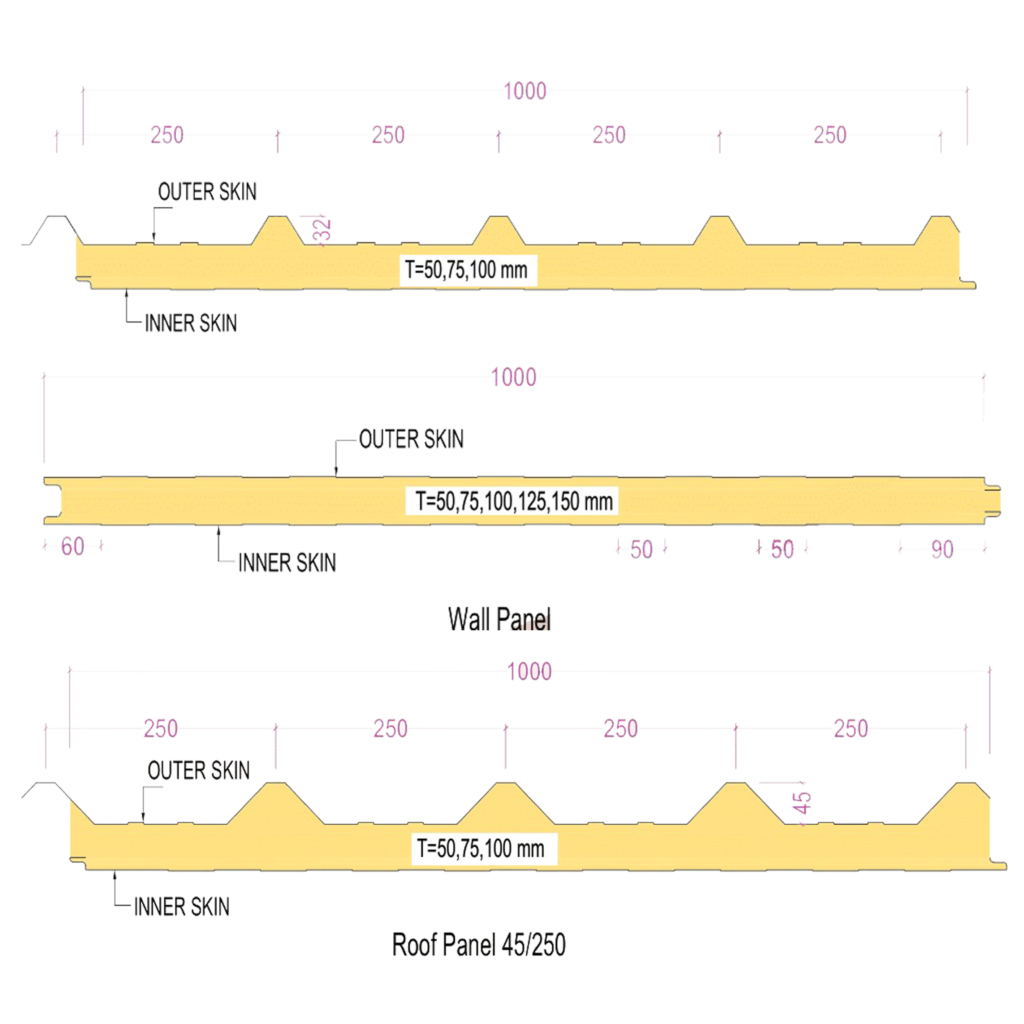 For all building styles, Wall sandwich panels ensure a long-lasting, airtight, and energy-efficient envelope.
Roof Sandwich Panels ensure thermal, humidity, water, sound insulation, and fire resistance especially on the roof claddings of industrial buildings.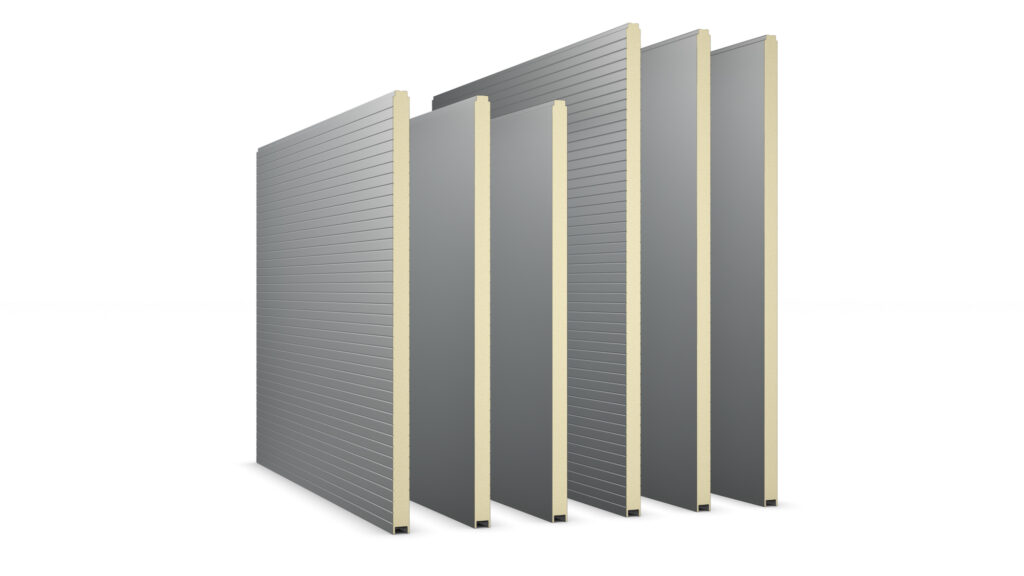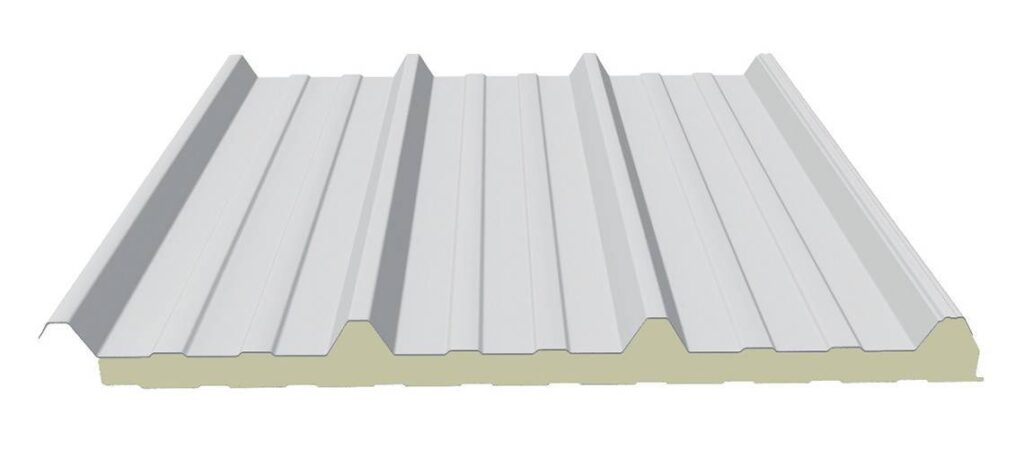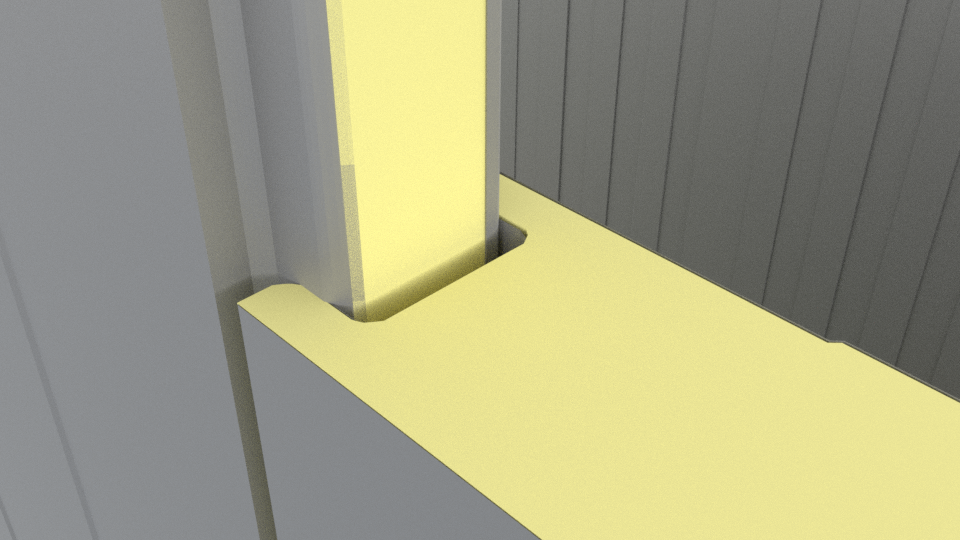 wall Sandwich Panels joint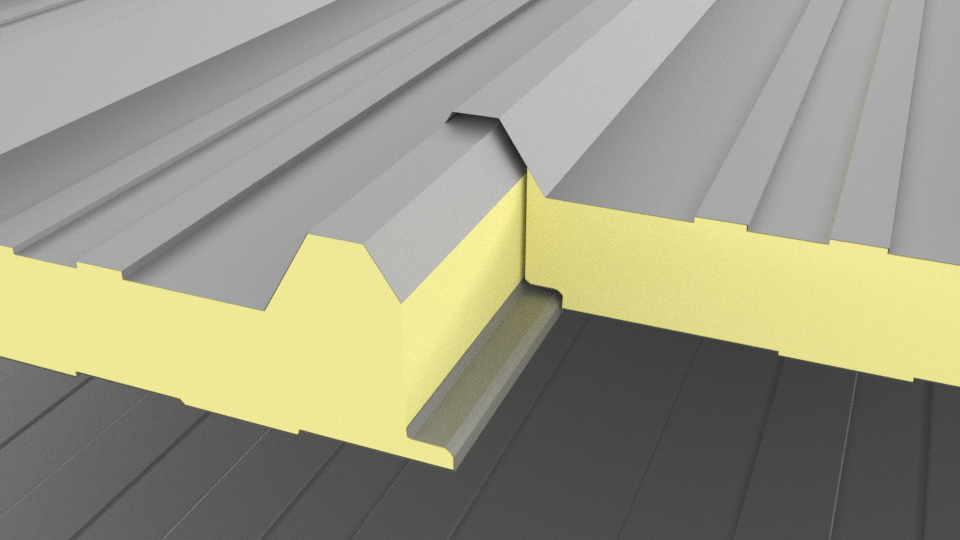 Roof Sandwich Panels joint
Sandwich Panels is a long-lasting and cost-effective option. Along with industrial buildings and social areas it become increasingly popular as a commodity, with new applications such as military buildings, agricultural buildings, prefabricated houses, worksite buildings, and residences.